CLERMONT FOOT - OPPONENTS OF RED STAR 93
---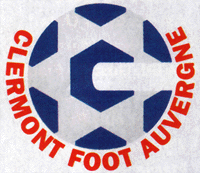 CLERMONT FOOT AUVERGNE
Founded: 1990
Colours : Blue / White / Red
Last Season : 7th, National
Stadium : Gabriel Montpied, rue Adrien Mabrut, 63000 Clermont Ferrand. (tel. +33 4 73 25 79 02)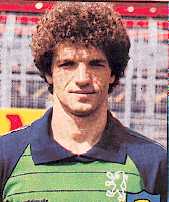 Capacity : 10 363
Internet Site 1 Internet Site 2 Internet Site 3 Internet Site 4
President : Alain Dalan
Secretary general : Guy Pigot
Coach : Albert Rust (former Sochaux goalkeeper - pictured)
Assistant coach : Uwe Krause
SQUAD
Goalkeepers : Enjolras, Trigo.
Defence : Cohade, Dussard, Kittler, Massot, Maurice, Mazeyrat, Moreau, Piutti, Pontal.
Midfield : Bessaque, Chavanon, Claire, Clapson, Correia, Poinçon.
Attack : Cabezas, Chastang, Clapson, Courtet, Mussard
TRANSFERS
In : Cabezas (Amiens), Dussard (Valenciennes), Kittler (Le Havre), Massot (Valenciennes), Maurice (Amiens), Krause (assist. coach), Mussard (Thouars), Piutti (Valenciennes), Poinçon (Istres), Rust (new coach).
Out : Armand (Nantes), Dussard (Valenciennes), Chow-Yuen, Coutard (Cournon), Gacon (Le Puy), Gas (Gueugnon), Gnakpa, Le Lamer (coach, Gueugnon), Lafond (Reims), M. Maurice.
HISTORY
The club dates back to 1990, but is the offspring of Stade Clermontois, professional club in 1942 until 1947, before slipping down the football ladder to local league football eventually calling it a day in 1966. In 1946, Clermont reached the cup semi-finals, going down to Lille 7-1. Lille later went on to beat Red Star 4-2 in the final.
In 1971, the Auvergnats climbed back into the D3 and stayed there for eight seasons, before a spell in D4 (79-80) and again in 1982-83.
In 1988, Clermont FC managed to achieve promotion to D2, and had a budget of 10 MF, an enormous sum at that time. This wazn't enough, however to prevent a slide back down, then having to go bust in 1990, starting all over again in the DH.
Season 98-99 saw the club promoted to the National. A satisfactory first season back, with good sized crowds, often of more than 3 000. Coach Rene le Lamer left to pastures new at Gueugnon, Albert Rust taking over the reins. Currently the ambitious club are lying third, with hopes of achieving promotion. Despite travelling well, Clermont have been beaten at home already on twp occasions this season. Top scorer is Mussard with six.
THE TOWN
CLERMONT FERRAND, main town of the Auvergne region, 160 000 inhabitants, some 390 km to the south of Paris. Pharmaceutical industry, Gothic cathedral and surrounded by extinct volcanoes !